I should be packing for my trip, setting up auction items, etc. but no, I'm just wasting my time surfing on the intarwebs.
Today I bought a pretty kanzashi from
Gaijin Geisha
. Squee!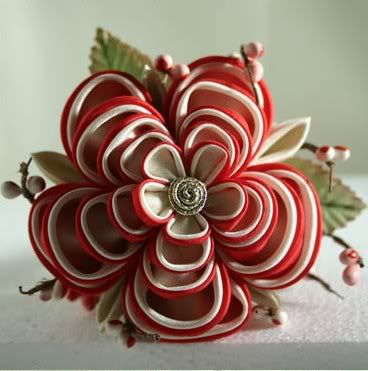 I also won a sleeping doll head off a Yahoo! Japan auction that I plan on customizing. I know I said I was going to chill out on spending, but it turns out that I totally lied.
And to complete my procrastination, I'm going to a midnight showing of
Pirates of the Caribbean
with Sarah. w00t! It's the only movie I was really looking forward to this summer (with the exception of
Snakes on a Plane
, of course.)