A few years ago, Sanrio put out a set of figurines of Hello Kitty dressed as characters from well known kabuki plays. They were only available in Japan, but I managed to score a few of them on Ebay.
Here's Hello Kitty as
Fuji Musume (the Wisteria Maiden)
.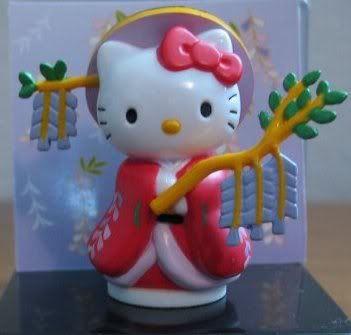 There would be more, but it's late and I'm going to go 'thud' somewhere.